Trapped in time
Choreography & Direction
Georgia Tegou & Michalis Theophanous
Supported by Arts Council England, Dance Umbrella, Studio Wayne McGregor, SystemsLab, University of Roehampton, E2 Studios.

For bookings contact Lia Prentaki at liaproduces@gmail.com
What if she is not a child anymore? What if time has passed? What if life has moved on? She has to take the trip again. Falling into the unknown, opening doors, entering unfamiliar spaces, meeting unseen faces… A second of eternity… How long will it last?
Choreographers Georgia Tegou and Michalis Theophanous use Lewis Carroll and his famous heroine as the starting point of a journey into the subconscious. A deep dive into a world surrounded by archetypal images and symbols, revealing stories of darkness, irony, fantasy and humour. Through a narrative that follows the structure of a dream, where temporal flow is constantly interrupted, 'Trapped In Time' aims to question our certainties and threaten our established logic.
'Trapped in Time' is a triptych exploring the absurdity, the paradox and the nonsense of real life, sabotaging the idea of common sense. Nothing is logical and everything depends on the viewer's perspective. The question is, who is the dreamer who dreams the dream?

Preview: 13th October 2018
DANCE UMBRELLA FESTIVAL
STUDIO SESSIONS
RAMBERT
UPPER GROUND, SE1 9PP
LONDON
2 - 4.30 PM
By invitation.
Interested professionals contact carolina@danceumbrella.co.uk for details.
If you have any questions about access please mention it in the email.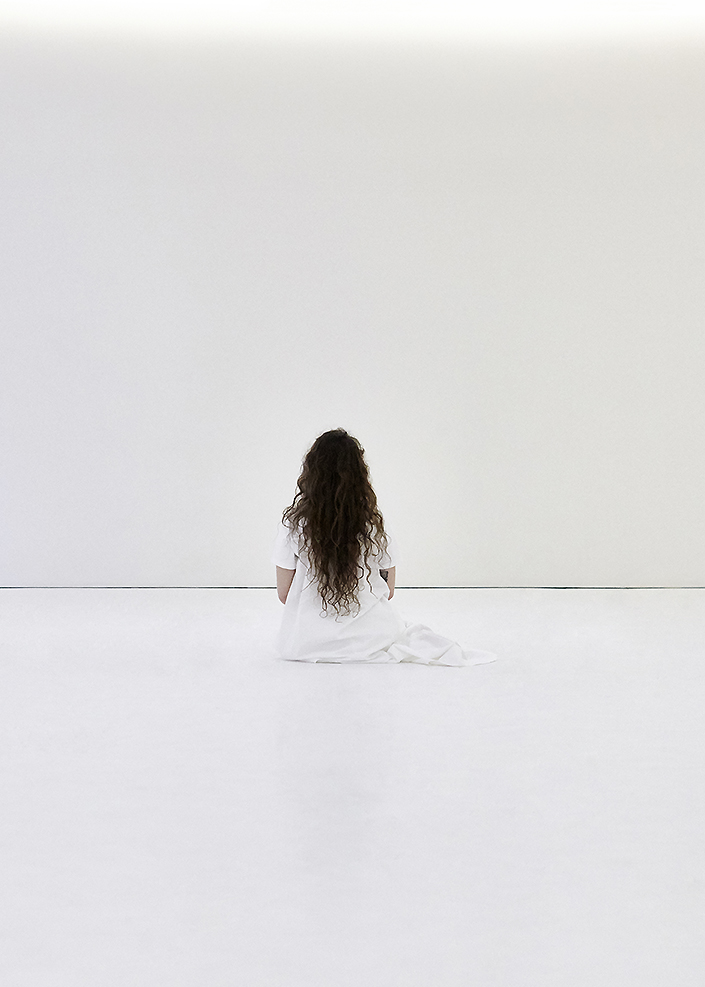 Photos shot at Studio Wayne McGregor by Nikolas Louka
Choreography & Direction
GEORGIA TEGOU & MICHALIS THEOPHANOUS
Performers
KASHISH GABA, CHRISTINA PROMPONA, PATRICIA RODRIGUEZ LASO

Set Design
MAYOU TRIKERIOTI
Music composition
F73
Dramaturgy
XENIA AIDONOPOULOU
Props
MARYLIIS TEINDELDT
Lighting Design
MIKE TOON
Co-lighting Designer & Stage Management
ADRIENNE MING
Photography
NIKOLAS LOUKA
Graphic Design
REPLICA STUDIO
Creative Producer
MARK MALLABONE
Filming - Editing
VASILIS KATSAROS